Love story that is hiding in the Wedding Ring. With the exclusive interview from our LMERs those who in love with our collection and share the same belief for having wedding ring that match with their lifestyle.
Wedding Ring Vs Lifestyle
Because wedding ring is not the only symbolic of marry but also to remind for your love one, the character and lifestyle from both of you.
Each style represents the difference of story and preference for each couple. Today we have a little interview with 2 cute couples LMER who share the same belief with LUMIERE. If you still have no idea for choosing the right one, let's see how the senior bridal did it!
Here we are… our first couple K.Ped and K.Namtarn, the adventurous couple who in love with the simple and minimal design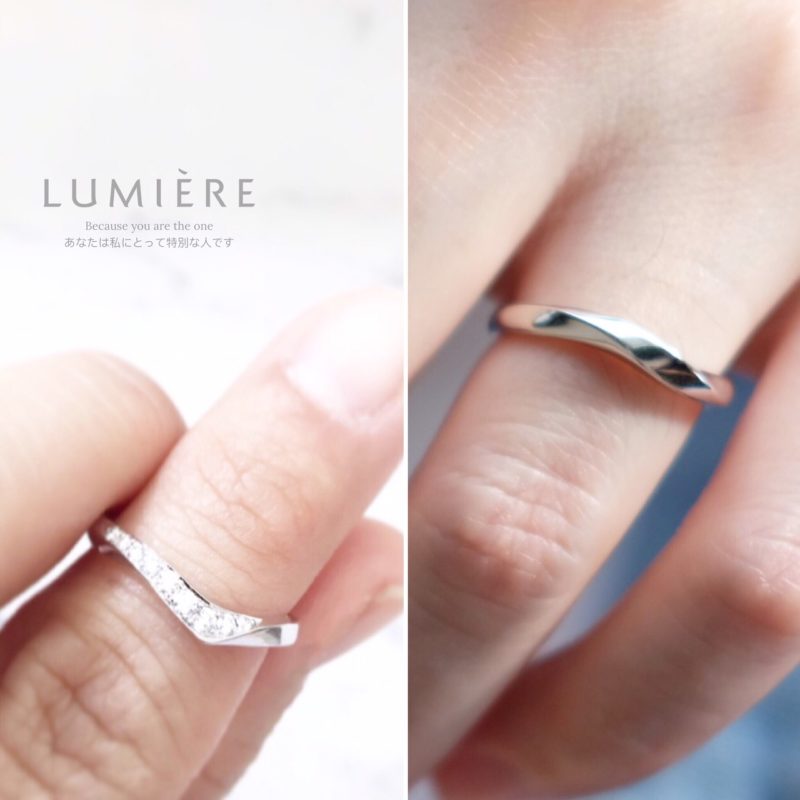 Why you guy choose this collection?
Ped:  Well actually, we have seek for our wedding ring from many brands we have quite a lot of our homework (haha). Mostly, the design is just not what I want. Some of them look quite old until my girl has met this brand. Both of us love the simple thing and we are looking for just simple but also design that will match for every day use. I am an engineer so I love the simple thing and my girl too. So when we look from the website, we finally falling in love with this collection as they look simple and yeah they are modern.
Help giving the definition of your couple
Ped : ohh our couple is like friend- friend. We love to go camping, trekking, travel over countries. We are quite adventurous…backpacker…chilling kind of these things.
What's about the character for both of you?
Ped : We are quite simple, normal. We love something that is not fantasy like the color we just love the classic one. Especially me.. I'm very simple but my girl is quite temper
"We need to choose life time ring that can be worn everyday
Not just only one time on our wedding day"
Is it important to select the ones that matching with your couple lifestyle and why?
PED : I think so. As it will reflect who I am and what style I am. We need to be sure that our wedding ring can go with you timeless not just wearing in the ceremony on the wedding day and then after that….gone…..
It's important to select to match with your work just like i am engineer i'm dressing so simple you know like Uniqlo and my girl is a pharmacist she needs to wear dressing code. on week-end we simply dress like a shirt with jeans for example. Well so i think the simple (but modern) wedding is very matching with us. Not too elegant and here LUMIERE design is not too simple so we proud to wear it everyday.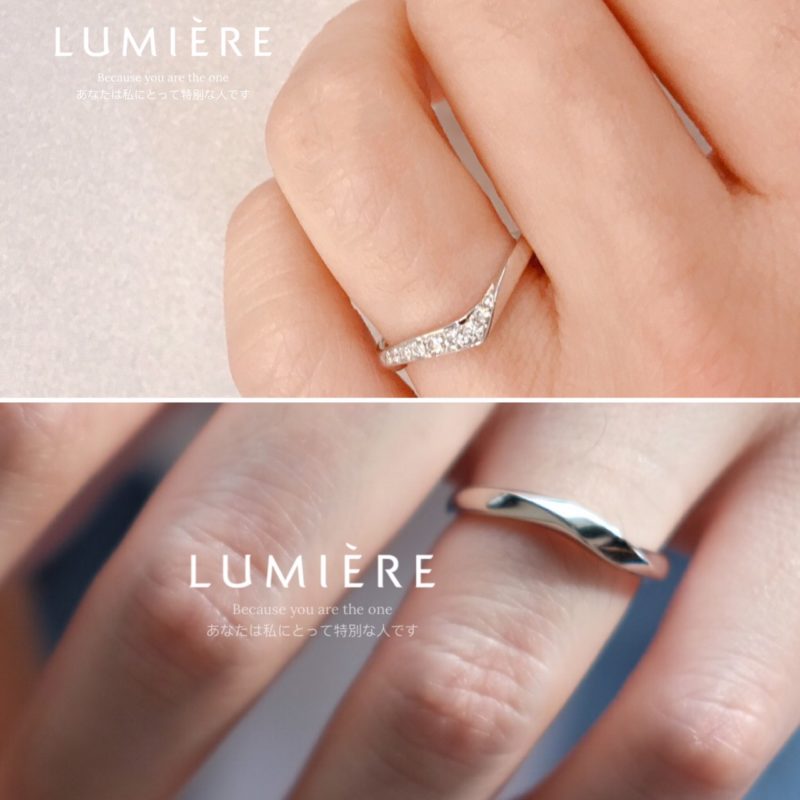 Give us a short description for your couple, how would it be?
Ped : Well the first word "Chill" we are chill to live our life together, not quite fantasy. We'd love to spend time together, travel together, not so rush. Another word is "Get along very well" We have sharing so much common interest. But on the other side, we also have something that is very different like me is so dam chill but my girl she is quite organized but surprisingly it helps to improve us for each other.
That's very lovely (Smile)…what's about giving your impression towards to LUMIERE, as now you've become one of their family 
Ped : Well actually, there's a lot of wedding brands in the online and department store but if you desire and look for the simple but also modern design, you won't disappoint from LUMIERE. Now today we have grown up with our own belief. we don't need to wed just like the old day, no  pattern, big big ring design…. just be on yourself, choose wedding ceremony and wedding ring that telling about you at most. And if you like minimal, you will be falling in love here.
Well telling like this The Eternity and Twisted are really matching to them even though the design is not very couple but it tells who they are and even when put them together the rings are matching just like their character that a part of them might be different but yes at the end it's mutual.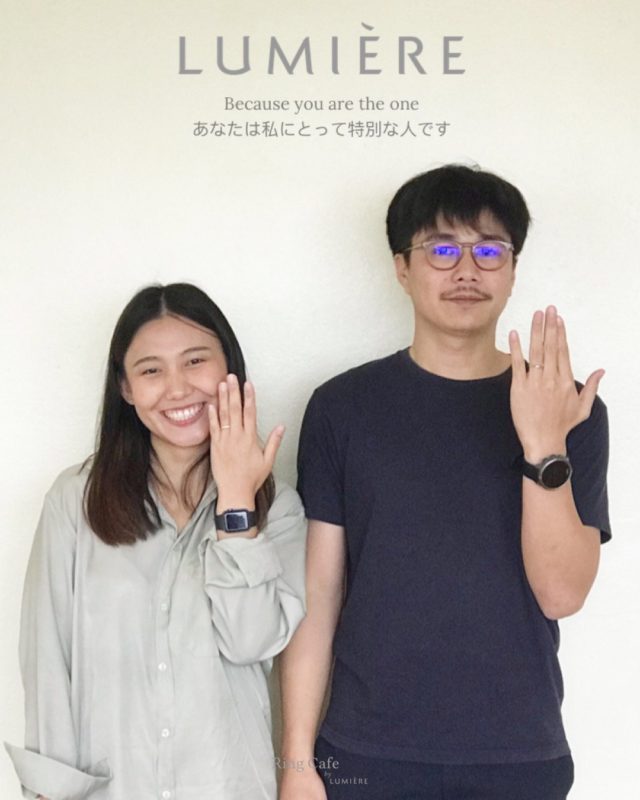 Let's continue with another couple with another character and lifestyle.
K.Yee and K.Aeng, the cute couple who belief the simply lifestyle will create hapiness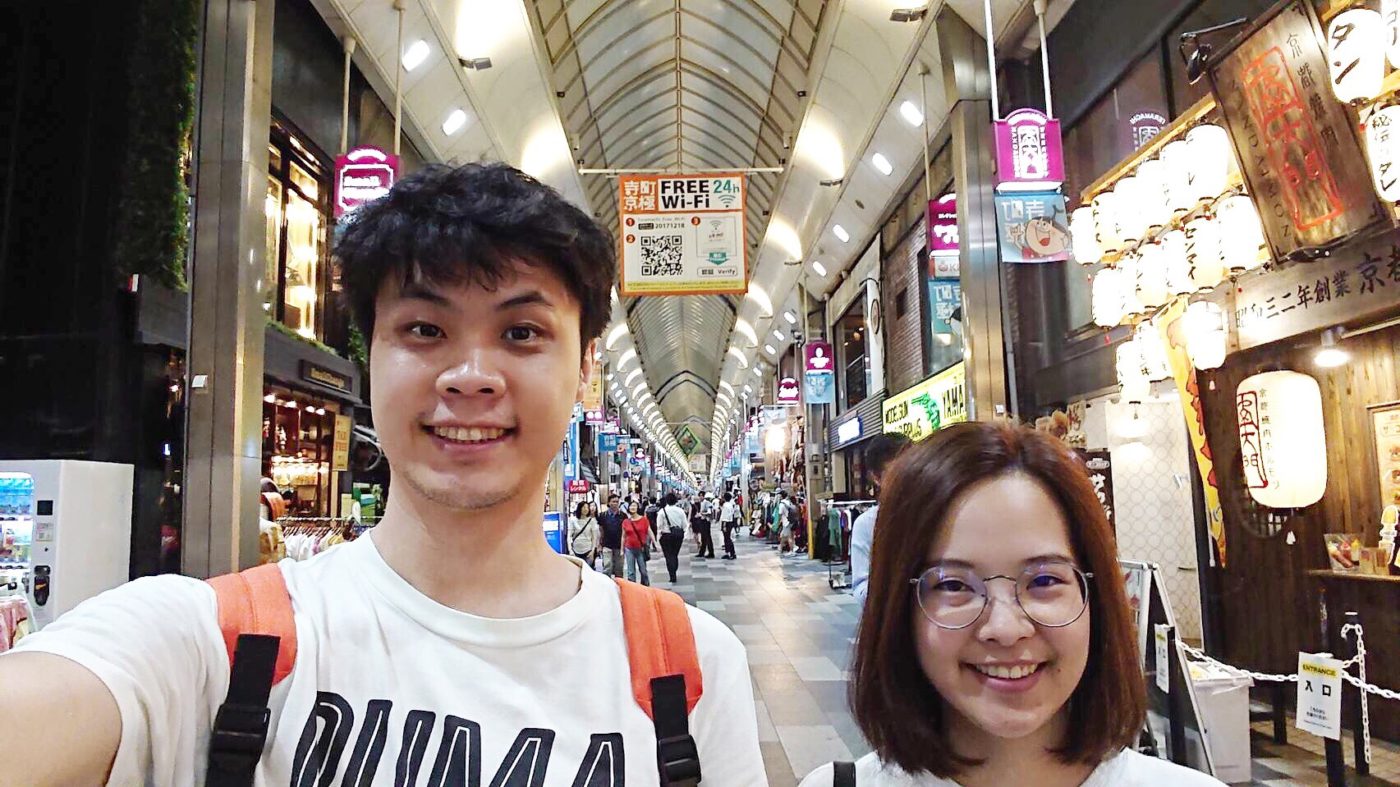 Please tell us in which collection of wedding band you have selected?
Yee : We have look for 2 rings . One is wedding band (couple one) for every day use and another one is Solitaire.
Why you choose these collection? What make you impressive?
Yee: I'm looking for the wedding band that is different. I have seaching for a while until I met this brand. I think it's pretty unique and simple. I love it as the design could accompany with my lifesty both working time and chilling time. So it's pretty good answer for me.
You think what is the style of your couple life? 
Yee : We re quite chill, relax and my girl is pretty gruff not  sweet or very romantic. Me occasionally would find a little surpirse..give her some romance. We love to travel together so the seleted wedding ring should match with our lifestyle.
What is the most enjoyable activity on your both free time?
Yee: We love to watch movie, a television, we don't like to go hangout with crowded area. We love buffet, stunning food. (Smile…)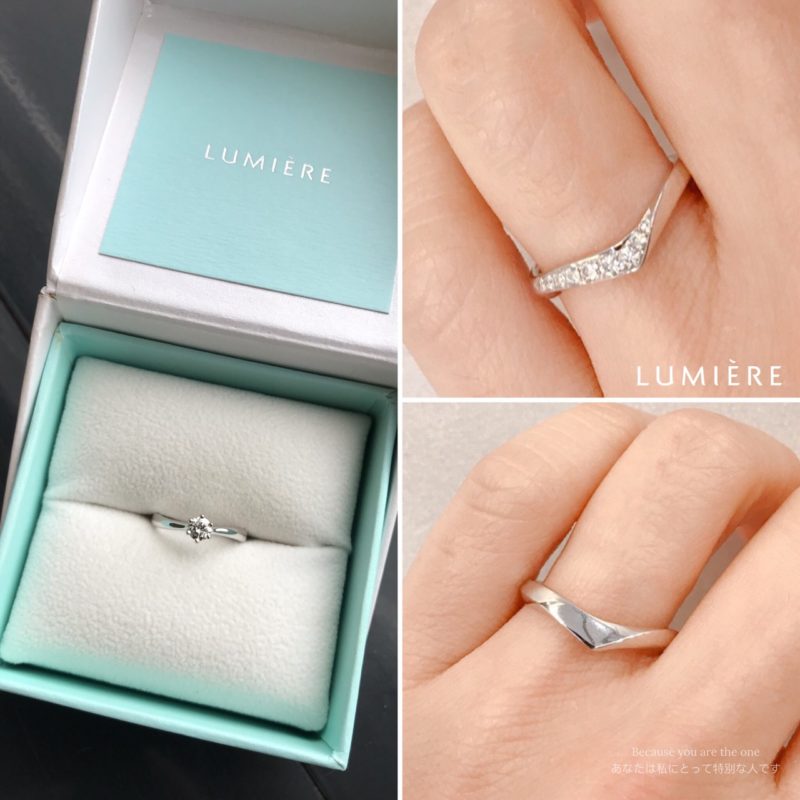 "Wearing wedding ring should make you happy. Happy with clothes, with the place you go and you love to wear it everyday"
Well with the chlling and simple lifestyle so when you select your wedding ring will you choose the one to match with your lifestyle and your love story?
ํYee: You're right, for me it's very important to choose the one that telling you..you. Selecting your ring is like you wear what you are (pretty close to you are what you eat hahaha). Actually our purpose of selection is about functional of wedding ring, it's telling who we are, give us free worry for wearing, enhance our look, and easy to look after.
Well if we talk about the definition of your love story, what will it be?
Yee : Ahh we just an ordinary couple not very special. We are combining our difference. Me is very stricter, planner but her..emm she is quite simple…chill. So I think it's very good combination as it becomes our mutual that make our life better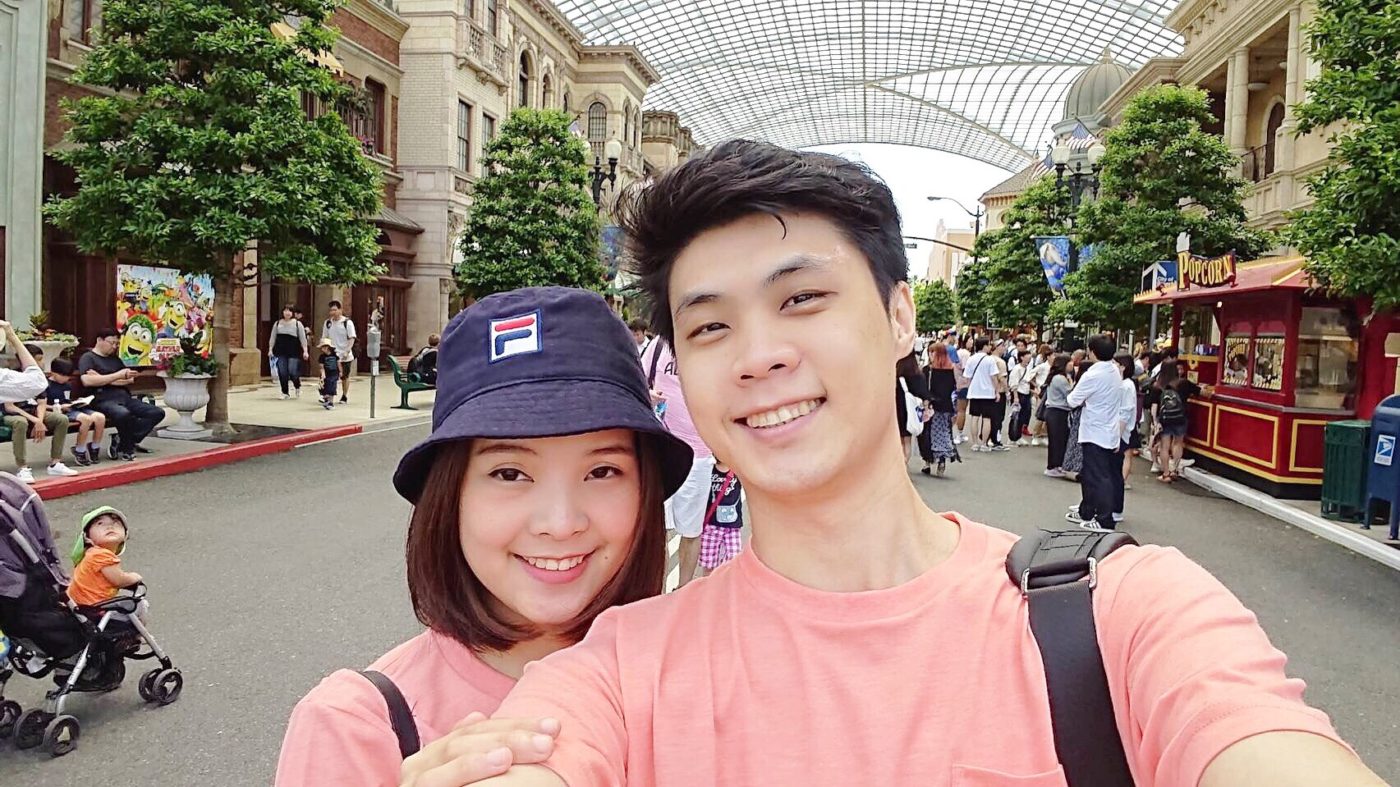 Here we come to the last question, would you please give us review for your impressive to LUMIERE, you can share what you dislike hahah
Yee: I separated into 2 things one is the design from LUMIERE and another one is the owner who is very friendly,giving us the information of selection. So for those who is looking for the japanese mininal style, I recommmend you this brand.
Well both couple have shown the difinition of diffrent but mutual from their love lifestyle and characters. For those who's looking for wedding ring that define who you are and of course with minimal concept, comes meet us at Ring Cafe by LUMIERE to select your dream wedding ring or sip and snap great coffee and japanese dessert.
Why wait?…..Let's book! Click here for booking to get special discount 5,000THB